For Illustration Friday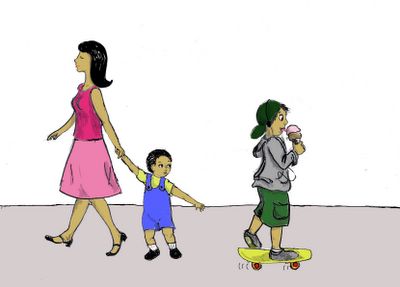 At first glance, it looks like the little boy wants the bigger boy's ice cream. And he does, but in fact he is actually envious of the whole package: the ice cream, the skateboard, the headphones, and all the general coolness that the older boy represents. I found that when my boys were toddlers, they were keenly aware, and yes, envious of the big kids.
An additional note: This is my first post on my new computer, and this illustration was my first try with the Wacom tablet. It has been both exhilarating and exhausting.