Old and new artwork for
Illustration Friday
Okay, right off the bat, I admit I'm cheating by submitting two illustrations for this topic, but...eh, what the heck. Other people do it, and there are so many hundreds of entries, I figure I'm making it easier by putting these on together.

This one is either from high school or college. Either way, it's old. I like to get the old stuff out where people can see it. Made from cutout scraps of magazine pages.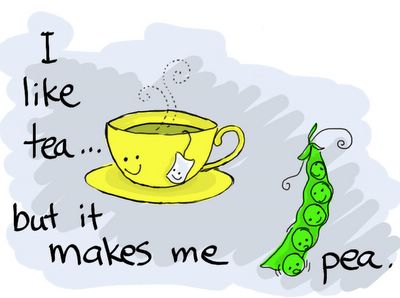 This bit of silliness is the best my feeble brain could come up with after being sick all weekend.